---
FOI InSight is a publication from the National Freedom of Information Coalition featuring and aggregating news and analysis about FOI and open government issues, and delivering items of interest to and about our state member organizations, partners and stakeholders.
We welcome suggestions for future newsletters and ask that you send us ideas for and links to news about your organization and other FOI and open government-related items and events.
---
DelCOG scores major transparency victory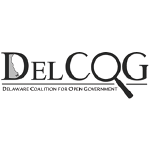 A federal appeals court has agreed with NFOIC's Delaware-based member organization, the Delaware Coalition for Open Government, that Delaware's Chancery Court judges' practice of overseeing and resolving business disputes in secret arbitrations is unconstitutional.
Open Government Partnership 2013 in London
The National Freedom of Information Coalition (NFOIC) is among forty-six open government groups that are urging the Obama White House to renounce and reform secret law practices that have enabled controversial and overreaching National Security Agency (NSA) surveillance programs. The letter was sent to President Obama in advance of this week's three-day international conference on governmental transparency in London.
Wash. Supreme Court: Governor can claim 'executive privilege'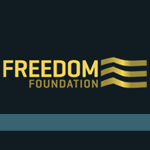 In the ruling that open government groups view as a setback, the Washington state Supreme Court has ruled that constitutional separations of power gives that state's governor an "executive privilege" to withold government documents from disclosure that is broader than what might be recognized under a statutory open government law. The ruling was 8-1, with Chief Justice Barbara Madsen and two others signing concurring opinions that criticized the majority for recognizing but not defining limits on that constitutional privilege.
NFOIC executive director discussed Colorado's open government laws on 'Contrary to the Public Interest'
KMGH-TV, the ABC affiliate in the greater Denver area, took a critical look at Colorado's open government laws, and transparency law enforcement in that state, in a special report called "Contrary to the Public Interest." ABC-7's prize-winning investigative reporter John Ferrugia interviewed National Freedom of Information Coalition executive director Ken Bunting for the special report, which first aired Sept 29.
---
Virginia Coalition for Open Government will host annual conference
The Virginia Coalition for Open Government's annual conference will explore "Gifts, Disclosure and the Virginia Way." The conference will be held 10 a.m.-4 p.m. on Friday, Dec. 6, in the Williamsburg Community Building. Also see more content on the latest VCOG Sunshine Report.
NMFOG: New Mexico Attorney General and Human Services Department release heavily redacted behavioral health audit
In response to a lawsuit filed by The New Mexico Foundation for Open Government (NMFOG), the Attorney General of New Mexico and the New Mexico Human Services Department (HSD) released some new portions of the Behavioral Health Audit report with heavy redaction. NMFOG will continue its efforts to obtain release of the full report.
Washington Coalition for Open Government workshops in November
The Washington Coalition for Open Government will hold a free open government workshop from 1:00 to 4:00PM on Saturday, November 2. Experts on open government issues will lead the attendees through a process that will enable them to effectively exercise their rights under Washington's open government laws. The purpose of the workshop is to help people understand their right to know what their state and local governments are doing.
Biden's office says charter study group broke open-meeting laws
A group created by Gov. Jack Markell violated the state's open meetings law last year when it did not keep minutes or open its meetings to the public, an Attorney General's opinion said. John Flaherty, president of the Delaware Coalition for Open Government, sought the opinion. He said he's glad to see the AG's office sticking up for transparency, noting that rendering opinions on the governor's office is a "tough situation politically."
Californians Aware and Voice of OC asking California Supreme Court to hear records case
Open-government advocate Californians Aware and Voice of OC have petitioned the state Supreme Court to overturn an Orange County gag order, arguing the county is trying "an end run" to hide what executives may have known about alleged sexual abuse of female workers. Earlier this year, county officials, including the Board of Supervisors, took the unusual step of seeking the order in criminal court so they wouldn't have to make information public in the case of former county Public Works executive Carlos Bustamante.
Iowa Freedom of Information Council: Iowa more open with public information
The Iowa Freedom of Information Council released its annual "State of Freedom of Information in Iowa" report at its annual business meeting Thursday in Iowa City, detailing a slew of public information developments over the last year. Most notably, the Iowa Public Information Board began full operations in July. The board meets monthly to review complaints from citizens who say their requests for public information have been wrongly denied.
FAF Sunshine Report – Volume 3 Fall 2013
The Florida First Amendment Foundation released its latest Sunshine Report – Volume 3 Fall 2013. This issue includes: Petersen appointed to user experience task force, Putting Pensacola back into the sunshine, CS/SB 50, anti-shushing bill, is signed into law, and more content about open government in Florida.
Reporters Committee, CFOIC ask court to reject James Holmes' motion to restrict access to pleadings
Restricting access to court records in the Aurora movie theater shooting case would "serve no constructive purpose" and significantly impair the public's understanding of issues of national importance involving violence and mental health, the Reporters Committee for Freedom of the Press argued in a letter co-signed by the Colorado Freedom of Information Coalition.
---
Changes in Texas open government law
Governmental entities in Texas, and the companies that transact with them, should be aware of new changes in Texas "open government" law that may affect how they do business. On September 1, 2013, changes in state law became effective that are intended to make Texas "open government" law more open. These changes affect the Texas Public Information Act (TPIA) and the obligations of public officials, employees and private companies to comply with Texas open records law.
Hawaii's public records: High fees are keeping public information secret
Neil Abercrombie's job as Hawaii governor takes him around the world. Tourism meetings in Tokyo. A trade show in Los Angeles. A forum in Beijing. Those kinds of trips sound pricey. But independently reviewing the travel expenses to see if they are worth taxpayers' money is definitely cost-prohibitive. Honolulu Civil Beat published a special report – High fees are keeping public information secret.
Media coalition urges better protection of First Amendment rights in NSA, FISA court matters
The Reporters Committee for Freedom of the Press, joined by 36 other news media organizations, filed public comments calling on the president's Review Group on Intelligence and Communications Technologies to more carefully balance the secrecy sometimes required in national security investigations with the public's right to know what its government is doing.
Media companies seek to intervene in 'John Doe' case
A group of media outlets and organizations advocating for freedom of information filed a motion Tuesday in the Wisconsin Court of Appeals aimed at ensuring that records involving a former aide to Scott Walker are not kept secret.
Hawaii news media seek court ruling on open trials
News organizations throughout the state are asking the Hawaii Supreme Court to release transcripts from closed session of the recent murder trial of U.S. State Department special agent Christopher Deedy. The organizations stated that a judge can't close a criminal trial or hear arguments in secret unless the press and public are first given a chance to object.
State FOIA Friday
See the latest State FOIA Friday for FOI and local open government news items selected selected for this weekly feature. Keywords from the issue of Friday, October 25, included the following: OU student sues school over refusal to release parking-ticket records … Kohr's Frozen Custard failed electrical inspection before boardwalk fire (N.J.) … Treehouse dispute spurs Florida Sunshine Law investigation … Wisconsin court rejects state's argument that media shouldn't intervene in 'John Doe' case … Read more from the latest State FOIA Friday and be sure to check out our archives from Fridays past.
---
Jeffrey Roberts: When public information is not public
With a proposed property tax increase on the November ballot, Conifer resident Melody Mesmer thought that residents of the Elk Creek Fire Protection District ought to know how much district employees have been paid over the last few years in salary and overtime. But even though such information is public under the Colorado Open Records Act (CORA), the fire district isn't handing it over.
Daniel Klau: Who misled the Sandy Hook families about crime scene photos and the Freedom of Information Act?
Only days before the end of the 2013 legislative session last June, a Fox News reporter started a false rumor that documentary filmmaker Michael Moore was going to make a FOIA request for graphic crime scene photographs of the Sandy Hook massacre and then splash those photographs all over the Internet or movie screens. The rumor triggered a misguided frenzy in the legislature to amend the FOIA to prevent the disclosure of crime scene photographs of any homicide victims. It also led to the creation of the Task Force on Victim Privacy and the Public's Right to Know, which is charged with examining the balance between victims' rights and the FOIA and making recommendations to the legislature regarding further amending the FOIA in the interest of victim privacy.
Gene Policinski: John Doe cast tests press freedom
The First Amendment is very clear in its 45 words that it protects a "free press" along with our other rights to freedom. But the founders, in effect, placed a responsibility on that free press in the Bill of Rights: The news media were to be a "watchdog on government," providing us with the facts, perspective and sometimes contrarian views that help citizens better chart the course of their government. One of the latest versions of that centuries-old daily duty is playing out in a Wisconsin courtroom, where a coalition of news and freedom of information groups are trying to extract information from closed court records about a previously undisclosed email system involving Milwaukee County officials.
Peter Scheer: NYT still has the power to alter the facts of the very story on which it is reporting
Long gone are the days when major newspapers and network news operations had the power, through their selection of stories, to set the political agenda. That's a change for the better, to be sure. But the best of the ancient media regime are still peerless in their ability to compel change in the actions of the people and institutions they report on.Take for example an article from The New York Times about commercial websites that publish police mugshots — millions of mugshots obtained as public records from police departments across the country.
Your Right to Know: Vukmir wrong on records law
State Sen. Leah Vukmir, R-Wauwatosa, is making a novel legal argument to dodge a public records request. It's one that, carried to its logical extreme, could neuter Wisconsin's Public Records Law. Vukmir is claiming legislative immunity from a June lawsuit filed by the liberal Center for Media and Democracy, which has alleged that she failed to turn over records related to the American Legislative Exchange Council.
About NFOIC

The National Freedom of Information Coalition protects our right to open government. We are a nonpartisan alliance of citizen-driven nonprofit freedom of information organizations, academic and First Amendment centers, journalistic societies and attorneys. Twice annually, NFOIC

awards grants

to strengthen

state coalitions and member organizations

, foster their growth, and support a broad range of open government endeavors in individual states. The NFOIC also administers the

Knight FOI Fund

, which offers financial support to defray costs and expenses in open government lawsuits throughout the year.

All membership dues and donations are tax-deductible.
101 Reynolds Journalism Institute | Columbia, MO 65211 US