Ken Anderson, Vice President of Marketing, Smarsh
Ken Anderson leads the Marketing and Communications team at Portland-based archiving provider Smarsh. Agencies at the state, local and federal level (as well as companies in highly regulated industries) work with Smarsh to manage the retention and oversight of their electronic communications–including text messaging, social media, email and more­– as part of their risk, compliance and e-discovery initiatives. Anderson, a Syracuse University graduate with a background in public/media relations, is a frequent industry contributor and speaker on the topic of managing risk associated with electronic communications.
Daniel Bevarly, Executive Director, NFOIC
Dan joined NFOIC in 2012 to help develop and manage programs and the national coalition's state affiliate members. His work has helped develop an online network of affiliate web sites to enhance marketing and collaboration across the organizations, and a prototype web-based FOI training portal for public employees. He was named NFOIC's executive director last Fall. His career spans the public, nonprofit and private sectors. Dan is also an adjunct professor of American Government at Florida Gulf Coast University and holds a Masters of Public Administration and a B.S. in Criminal Justice.
Dave Cuillier, Director, Associate Professor, University of Arizona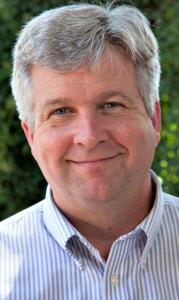 Researches citizen and press access to government information, including public attitudes toward freedom of information, the state of access, and strategies for increasing transparency. Also researches psychological effects in journalism (e.g., terror management theory – the effect of thinking about death on journalistic decisions). Served as president of the Society of Professional Journalists in 2013-14 and Freedom of Information chair. Currently a board member of the National Freedom of Information Coalition and First Amendment Coalition of Arizona.
Deborah Fisher, Executive Director, Tennessee Coalition for Open Government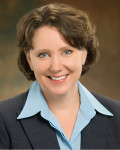 Deborah Fisher is executive director of Tennessee Coalition for Open Government and director of the John Seigenthaler Chair of Excellence in First Amendment Studies in the College of Media and Entertainment at Middle Tennessee State University. She spent 25 years as a journalist, including as senior editor for news at The Tennessean in Nashville and vice president and executive editor at the Corpus Christi (Texas) Caller-Times.
Dennis Hetzel, President & Executive Director, Ohio News Media Association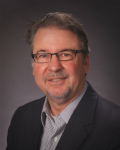 Dennis Hetzel joined the Ohio News Media Association as president and executive director in 2010 from Enquirer Media in Cincinnati after an extensive career in the newspaper industry as a reporter, editor, general manager and publisher in several states. The ONMA is the trade association representing all of Ohio's daily newspapers, most of its weekly newspapers and more than 150 affiliated websites. He also is a board member of the Capitol Square Foundation in Columbus, president of the Ohio Coalition for Open Government and a registered lobbyist for the ONMA. Hetzel is a Chicago-area native and graduate of Western Illinois University with a B.A. in political science and minor in journalism. He has won numerous awards for his writing and industry leadership and taught journalism at Temple and Penn State universities, where he was editor-in-residence in 2003.
dhetzel@ohionews.org @dennishetzel
Mark Horvit, State Government Editor, Columbia Missourian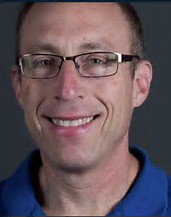 Mark Horvit is the former executive director of Investigative Reporters & Editors. AT IRE, Mark oversaw training, conferences and services for more than 4,300 members worldwide, and for programs including theNational Institute of Computer-Assisted Reporting (NICAR) and DocumentCloud. Horvit also is an associate professor at the Missouri School of Journalism, where he teaches investigative reporting. He serves as a member of the board of directors of the National Freedom of Information Coalition. Horvit worked as a reporter, editor and on the projects teams at newspapers in Texas, North Carolina, Missouri and Florida.
Jameel Jaffer, Founding Director, Knight First Amendment Institute at Columbia University
Jameel previously served as deputy legal director at the ACLU, where he oversaw the organization's work on free speech, privacy, technology, national security, and international human rights. He has argued civil liberties cases in multiple appeals courts as well as the U.S. Supreme Court and has testified many times before the U.S. Congress. His recent writing has appeared in the New York Times, the Los Angeles Times, the Guardian, the Nation, and the Yale Law Journal Forum. He is an executive editor of Just Security, a national security blog, and his most recent book, The Drone Memos, was published by The New Press in the fall of 2016. Jaffer is a graduate of Williams College, Cambridge University, and Harvard Law School. He served as a law clerk to Hon. Amalya L. Kearse of the U.S. Court of Appeals for the Second Circuit, and then to Rt. Hon. Beverley McLachlin, Chief Justice of Canada.Caller-Times.
Frank LoMonte, Professor and Director, The Brechner Center at University of Florida College of Journalism and Communications

Attorney Frank D. LoMonte is a widely published commentator and scholar on media-law issues. Before joining University of Florida in August 2017, LoMonte spent nearly a decade as executive director of the Student Press Law Center, a nonprofit legal-aid organization supporting student journalists nationwide on press-freedom and open-government issues. LoMonte joined the SPLC after practicing as a litigation associate with Sutherland Asbill & Brennan, LLP, one of the nation's largest corporate law firms, and clerking for federal judges on the Eleventh Circuit U.S. Court of Appeals and the Northern District of Georgia. At the SPLC, he founded the "New Voices" project that built a nationwide network of grassroots organizations advocating for laws to protect student journalism, and the "Active Voice" fellowship program that trains female college students to advocate for the rights of high-school girls victimized by censorship. His accomplishments were recognized with awards including the American Library Association's Freedom to Read Foundation Roll of Honor and the Louis E. Ingelhart First Amendment Award presented by the College Media Association.
Mal Leary, President, NFOIC; Vice President, Maine Freedom of Information Coalition; Political Correspondent, Maine Public Broadcasting Network
A lifelong journalist and Maine native, Mal has worked as both a reporter and editor in broadcast and in print, in both Washington, D.C. and in Maine. He has won numerous awards for his reporting on state government issues and politics. Mal is a member of the Society of Professional Journalists and Investigative Reporters & Editors and has long been an advocate for open government. He is the SPJ Sunshine Chair in Maine and is currently the president of the National Freedom of Information Coalition based at the University of Missouri Journalism School and is a Vice President of the Maine Freedom of Information Coalition. He served on the Maine Legislature's Right to Know Advisory Committee until he resigned from the panel in 2015 when the legislature violated its own transparency rules. Mal is married with three grown children, several grandchildren and lives in Augusta, within sight of the Capitol dome.
Tamara Manik-Perlman, Co-founder & CEO, NextRequest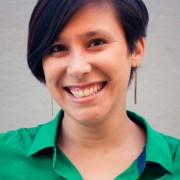 Tamara leads company strategy, operations, and user research at NextRequest. She's committed to building cities, governments and technologies that are both equitable and beautiful. In 2013 she was a fellow at Code for America. Previously, she worked at Azavea where she lead the spatial analysis and UX design teams and managed the development of web and mobile applications for clients ranging from local non-profits to federal agencies. She studied Anthropology at Swarthmore College and did graduate work in Geography at Temple University.
James McLaughlin, Director of Government Affairs & Deputy General Counsel, Washington Post

James McLaughlin is deputy general counsel of The Washington Post, with primary responsibility for newsroom-related legal issues and litigation. His regular areas of practice include defamation, privacy, newsgathering advice, subpoenas, FOIA, and copyright. Since 2015, he has also served as the Post's director of government affairs, overseeing the company's participation in legislative, regulatory, and industry matters. He previously worked as an associate at Covington & Burling and Zuckerman Spaeder, and served as McCormick Tribune Legal Fellow at The Reporters Committee for Freedom of the Press in 2003-04. He is a graduate of Amherst College (1995) and Yale Law School (1998), and serves on the Adjunct Faculty of Georgetown University Law Center, teaching media law.
Michael Morisy, Co-Founder, Muckrock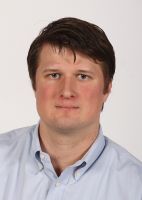 Michael manages Muckrock's general operations. In 2014-2015, he was named a John S. Knight Journalism Fellow at Stanford University. He was previously an editor at the Boston Globe, where he launched the paper's technology vertical BetaBoston. He contributed to the New York Daily News' Pulitzer Prize-winning series on the deadly health conditions of Ground Zero workers. For encrypted communications please email m@morisy.com and use his PGP key. He graduated in 2007 from Cornell University with a degree in English.
Lucian T. Pera, President, Tennessee Bar Association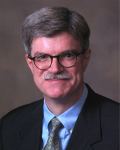 Lucian T. Pera is a partner with the Memphis, Tennessee, office of Adams and Reese LLP. His practice includes media law, commercial litigation, and legal ethics and the lawyer professional responsibility. He represents a number of Tennessee and national media outlets. A Memphis native, he is an honors graduate of Princeton University and Vanderbilt University School of Law. A long-time member of the Media Law Resource Center's Defense Counsel Section, he has authored the Tennessee chapters in two of the MLRC's annual 50-state surveys of media and privacy law for almost twenty years. He has served as a member of the Board of Directors of the Tennessee Coalition for Open Government since 2007 and has President since 2016. He is the immediate past Treasurer of the American Bar Association, and has served in the ABA House of Delegates since 1990. He is the current President of the Tennessee Bar Association.
Barbara A. Petersen, President, Florida First Amendment Foundation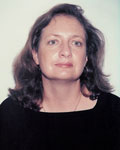 Before taking her current position at FAF in 1995, Petersen was staff attorney for the Joint Committee on Information Technology Resources of the Florida Legislature, where she worked exclusively on public records legislation and issues. A passionate advocate of the public's right to oversee its government, Petersen is the author of numerous reports and articles on open government issues. She currently sits on the board of the Florida Center for Investigative Reporting and NFOIC, having served as its president and treasurer. Petersen served as chair of Florida's Commission on Open Government Reform. Petersen is a graduate of the University of Missouri-Columbia and Florida State University College of Law.
sunshine@floridafaf.org @FloridaFAF
Michael J. Reitz, President, Michigan Coalition for Open Government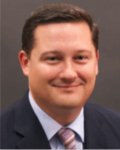 Michael J. Reitz is the president of the Michigan Coalition for Open Government. He also serves as the executive vice president of the Mackinac Center for Public Policy, where he oversees execution of the Center's strategic plan.
Jeff Roberts, Executive Director, Colorado Freedom of Information Coalition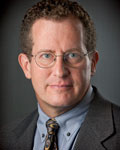 Jeff Roberts has been executive director of the Colorado Freedom of Information Coalition since 2013. He was at The Denver Post from 1984-2007 as a reporter, assistant city editor and data journalism specialist on The Post's project's team and later worked at the University of Denver's Center for Colorado's Economic Future. He earned bachelor's and master's degrees in journalism from Northwestern University.
Lisa Rosenberg, Executive Director, OpenTheGovernment
Lisa Rosenberg,has decades of public policy experience advocating on a wide variety of domestic and global issues. In March of 2017, she was named Executive Director of OpenTheGovernment, a coalition of organizations advancing transparent and accountable government. Her career in public service includes serving as a legislative assistant for Senator John Kerry and as counsel for the Senate Governmental Affairs Committee. Off the Hill, Rosenberg has worked as an advocate for a stronger our democracy. Lisa is a frequent participant in national and international panels on democracy related issues, has testified before the Senate Rules Committee, and has appeared on multiple national media outlets.
Sarah Ruger, Director of Free Expression Initiative, Charles Koch Institute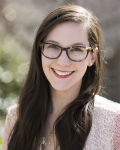 Sarah Ruger leads the free expression team and initiatives at the Charles Koch Institute. Sarah is a passionate advocate for open inquiry, Enlightenment principles, and free speech rights. She previously managed external relations for the Institute for Humane Studies, later building higher education programs and managing donor relations for the Charles Koch Foundation. Sarah earned her BA in political economy and Spanish from Belmont University in Nashville, TN. There she launched Belmont's student libertarian group, established the state chapters' program of America's Future Foundation, and developed a commitment to seeking truth through civil discourse as a state champion parliamentary debater. She now lives in the DC area with her husband Charlie and Basset Hound Norm.
Kelley Shannon, Executive Director, Freedom of Information Foundation of Texas, Smarsh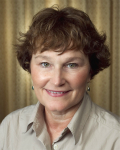 Kelley Shannon is executive director of the Freedom of Information Foundation of Texas. She has spent three decades as a journalist. Shannon was a correspondent for The Associated Press, first in San Antonio and later as bureau leader in Austin, where she covered government and politics. She also worked as a reporter for The Dallas Morning News in Austin, the Savannah (Ga.) News-Press and the Palestine Herald-Press in east Texas. Additionally, she has done extensive freelance reporting, including open government projects for the non-profit Center for Public Integrity and business, health and travel stories for newspapers, magazines and non-profits.
Miranda S. Spivack, Pulliam Distinguished Visiting Professor of Journalism, DePauw University

Miranda S. Spivack is the Pulliam Distinguished Visiting Professor of Journalism at DePauw University, and an independent journalist who writes about government transparency and secrecy. She is the author of "State Secrets", for Reveal for the Center for Investigative Reporting, a five-part series on the rise in state and local government secrecy that also was published by USAToday. Her deep dive into how one community deals with secretive governments "As local coverage wanes, residents become self-taught watchdogs," was published by Columbia Journalism Review. Spivack spent nearly 20 years at The Washington Post as an editor and reporter, tussling often with local officials to obtain essential documents that they preferred to conceal. While covering politics and government, she obtained documents and data about the high cost to taxpayers of out-of-court settlements; major zoning abuses; and favoritism by planning officials. She designed a ground-breaking weekly local section that the Post replicated across the Washington region. She has won numerous journalism awards, including First Place for Local Government Reporting from the Maryland, Delaware, D.C. Press Association. A graduate of Sarah Lawrence College, she was a journalism fellow at Yale Law School, where she was awarded a Master of Studies in Law.
mirandaspivack@yahoo.com @mirandareporter
Peter St. Cyr, Executive Director, New Mexico Foundation for Open Government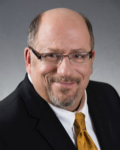 Peter St. Cyr is the New Mexico Foundation for Open Government's executive director. He was hired in January, but Mr. St. Cyr has been an advocate for open government for four decades. He is an Emmy award-winning journalist and used records to cut through political spin to get and to hold the powerful accountable. St. Cyr launch his career in journalism as a sports reporter. After earning a Bachelor of Arts in Business Administration, at St. Mary's College in Moraga, California, he worked in public relations for a French-based manufacturer. But journalism lured him back to New Mexico. He's been watchdogging the government ever since. In 2015, NMFOG recognized St. Cyr with its prestigious William Dixon Award.
director@nmfog.org @Peter_StCyr
Troy Thibodeaux, Data journalism team editor, Associate Press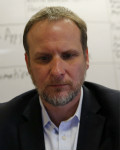 Troy Thibodeaux leads a distributed team of data analysts and developers working in newsrooms across The Associated Press to tell stories using data. He previously developed news applications for AP's elections coverage in Washington, D.C. Before joining AP, Troy worked at the intersection of technology and the newsroom for Advance Internet, where he was part of the team that produced coverage of Hurricane Katrina for Nola.com/The Times-Picayune, which received the Pulitzer Prize for Breaking News Reporting and Public Service. He is based in New Orleans.
Katie Townsend, Litigation Director, Reporters Committee for Freedom of the Press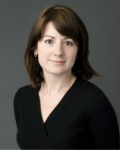 Katie Townsend is the Litigation Director at the Reporters Committee for Freedom of the Press . She oversees the litigation work of Reporters Committee attorneys and represents the Reporters Committee, news organizations, and individual journalists, including documentary filmmakers, in court access, freedom of information, and other First Amendment and press freedom matters.
John P. Williams, Attorney, Tune, Entrekin & White, P.C.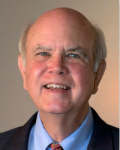 John P. Williams is a member of the Nashville law firm Tune, Entrekin & White, P.C. He is a graduate of Davidson College and Vanderbilt Law School. One of his primary areas of practice is representation of media clients. He has represented the Nashville Scene since 1989 and now represents other publications owned by SouthComm Communications, which owns several weekly publications throughout the country. Other areas of his practice include environmental law, intellectual property law, and health care law. He is admitted to practice in all state and federal courts in Tennessee, the U. S. Supreme Court, and the U. S. Fifth, Sixth, and Federal Circuit Courts. He is an approved General Civil Mediator under Tennessee Supreme Court Rule 31.